032.ua claimed about threats to its journalist due to story about sugar refinery
A journalist with the Lviv online edition 032.ua received threats through Facebook after having published a story on pollution of the West Bug River and the Kyiv stream by the efluents from the Radekhiv sugar refinery, as 032.ua reported.
On January 2 and 3, the journalist Yulya Lavryshyn got several "warnings" and "tips" posted as private messages on Facebook from someone named Pavel A. That person advised not to write anymore about the sugar refinery and warned Yulia Lavryshyn that "Sikorsky set sights on her", "everybody is making money now" and "there was already an incident in Radekh". The editorial board said Sikorsky would be the head of the Radekhiv Sugar LLC Vitaliy Sikorsky and they added not to know whether the Facebook account was real one and belonged to the person who sent these messages.
"However, all information about that person, as well as the phone number, will be reported to the law enforcement agencies for identification of that person," – they said in 032.ua.
"We, editorial office 032.ua, find it unacceptable that they try to intimidate the journalists because of their professional activities and we decided to make it public. We emphasize that threats and intimidation of journalists are the crime, as it is envisaged by the Art. 345-1 of the Criminal Code of Ukraine, which entails criminal liability, " the statement reads.
The journalists told that on January 2, a number of Lviv editions published a story saying that ecologists discovered some pollutants from the Radekhiv sugar refinery in the West Bug River and Kyiv Stream. This publication was based on the official conclusions of the State Inspectorate of Lviv.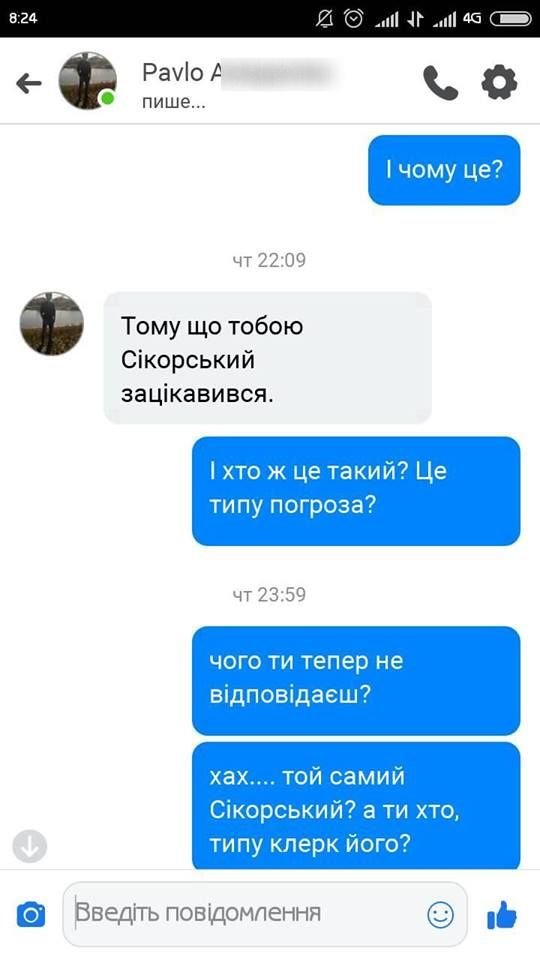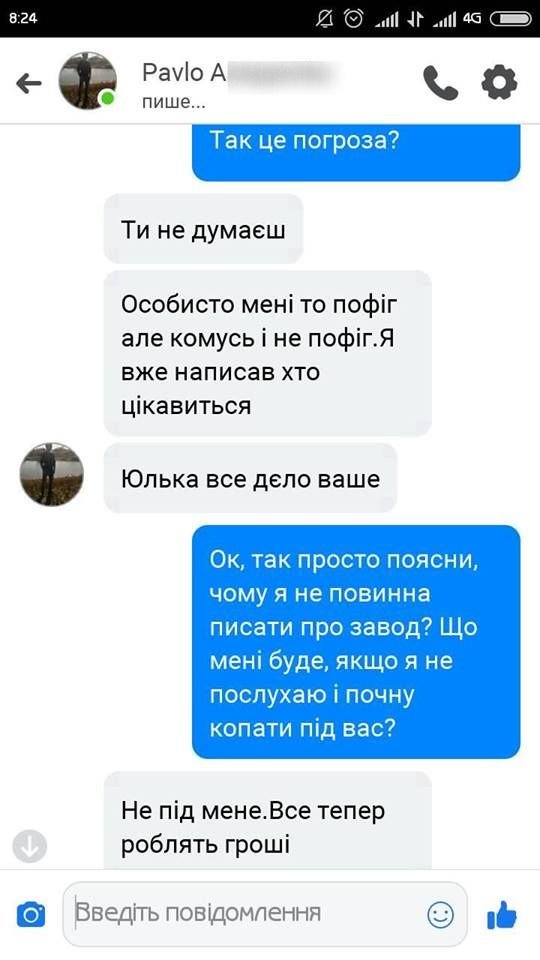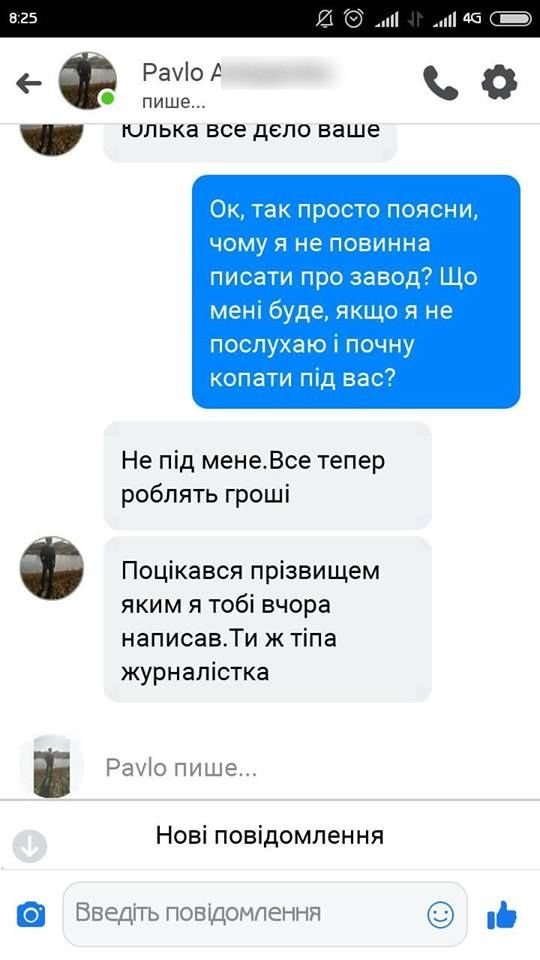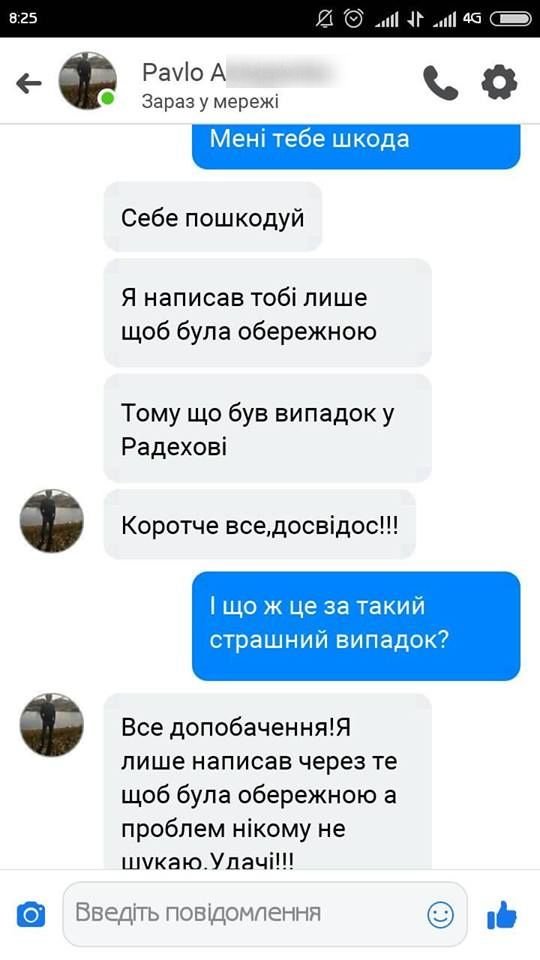 Liked the article?
Help us be even more cool!