Shariy threatens to sue "Detektor Media"
The editorial office of
"Media Detector" reported t
hat blogger Anatoly Sharii threatened to file a lawsuit to make them pay "big money". On August 7, "Detector Media" published an article by Volodymyr Rychlitsky " 
Who is Sharii? From an Ukrainian journalist to a popular blogger and pro-Russian politician . "
The author told about main ideas promoted by the blogger Anatoly Shariy and what was the phenomenon of his popularity, which made him to get 326 thousand of vote for his virtual "Shariy's Party" at the parliamentary election, which will now receive funding from the state budget - about 12 million UAH a year ($ 475 thousand).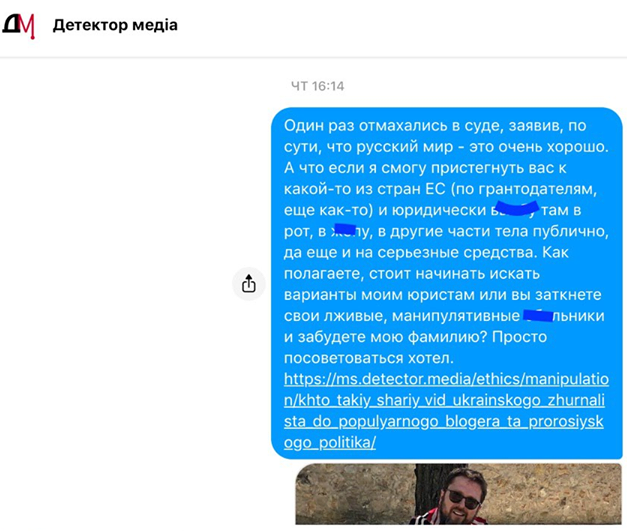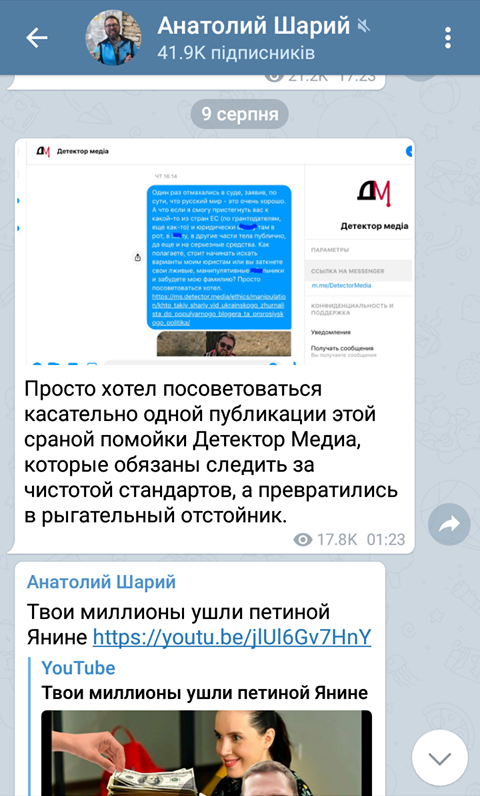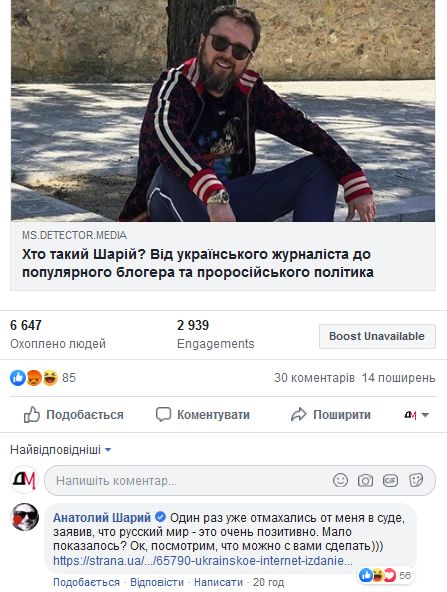 On August 8, a personal message from Shariy's page in Facebook , written with a strong language, was sent to "Detektor Media", in which Shariy threatened the edition with a trial to make them pay "big money". In 2017, the blogger Anatoliy Shariy sued "Detector Media" and the journalist Bogdan Logvinenko due to the column
" The second largest biomass. About "Dozhd" and not only 
. " In his lawsuit, Anatoly Shariy insisted that the use of the words
" mouthpiece" of the Russian world " 
and "odious Ukrainian pseudo-refugee" would damage his honor and dignity, and harm his business reputation. On June 21, 2017, the Shevchenkivskyi district court of Kyiv 
dismissed Shariy's claim against "Detector Media"
and its author Bohdan Logvinenko. On September 7, 2017, t
he Court of appeal of Kyiv upheld
the first-instance decision .
Liked the article?
Help us be even more cool!