Parliamentary Committee on freedom of speech has its powers abridged
The working group on purview of the committees at Verkhovna Rada's of 9
th
legislature has abridged the quantity of functions the Committee on freedom of speech and information policy had, as Iryna Herashchenko, MP from "European Solidarity" party told asked by 
Ukrayinska Pravda.
"For the first time in the history of Verkhovna Rada, the committee has been deprived even of its function to supervise the issues of coverage of the parliament's activity, as well as the issues of advertising, and even issues of printed press, web-based editions and the Internet network, have," she said. The MP also published the approved list of terms of reference of the new Committee on freedom of speech. It is composed of four points: ensuring freedom of speech; citizens' rights to information; protection of the rights and freedoms of media professionals; guarantees for the activities of the mass media, protection of the journalists and media professionals' rights.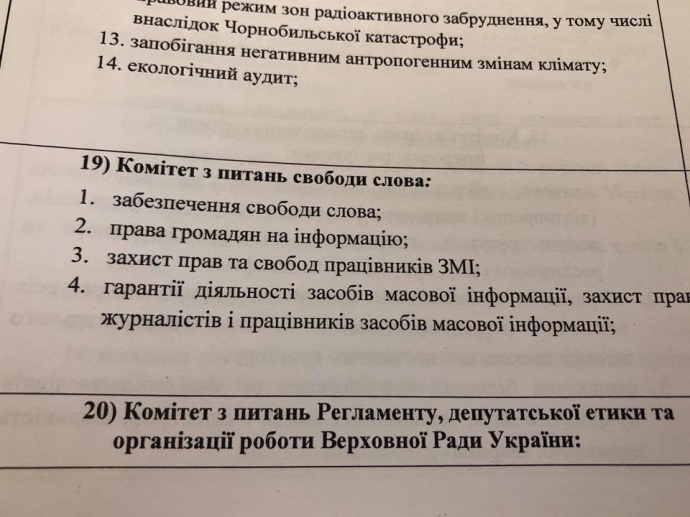 It should be noted, that the list of terms of reference in the committee of Verkhovna Rada of the 8th legislature, had six items. According to Herashchenko, those functions are to be performed by the Committee on humanitarian and information policy. That committee, according to Herashchenko, will be headed by a representative of the party "Servant of the People".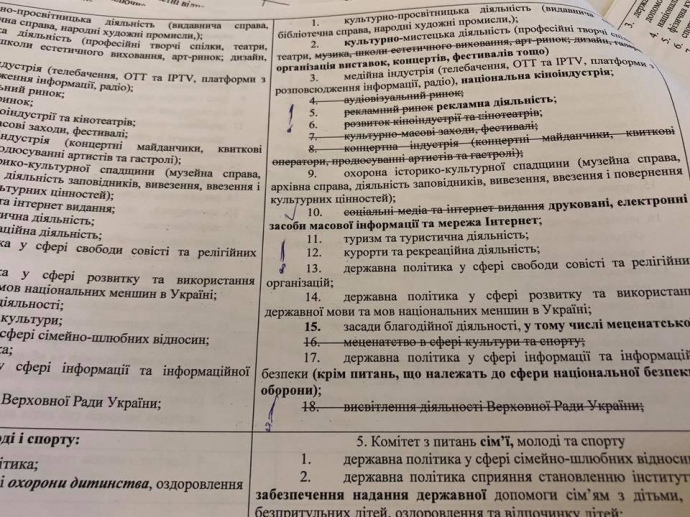 Herashchenko has made public the list of terms of references of that new committee. She added that representatives of the "Batkivshchyna", "Opposition Platform - For Life" and "Holos" parties also opposed to reduction of powers of the Committee on freedom of speech.
Liked the article?
Help us be even more cool!