Borodyansky doubts as to Russian-language TV channel's expediency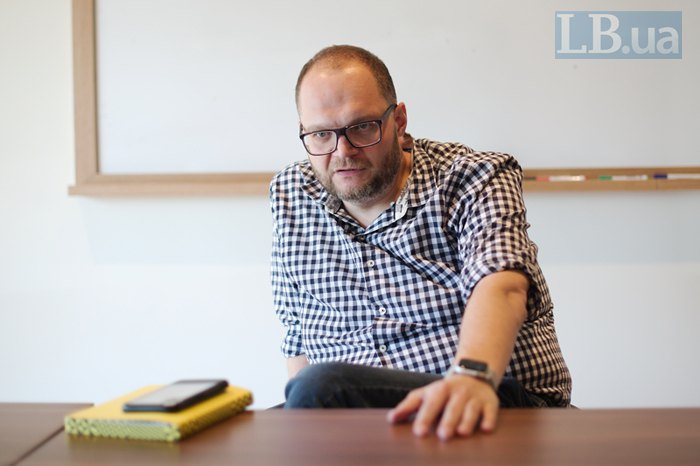 Photo credit: Maks Levin/lb.ua The Minister of culture, youth and sports Volodymyr Borodyansky told that creation of a Ukrainian Russian-language TV channel was not the only possible ideological tool. He defended the idea one should evaluate its expediency first of all. Borodyansky told it in an
interview with lb.ua.
"I would not be hasty, because new platforms are the tool. And Russian-speaking broadcaster is also just a tool. Let's understand what the task we are setting for ourselves, " Borodyansky said when asked about the idea of ​​creating such a TV channel. "My attitude is : I believe that we must first formulate the task. We want to create a Russian-language TV channel, so what?  .. We have to say: here are the tasks, here are the tools, here are the consequences of using them. Here is a resource you need to spend on it. We formulated it, looked at, went round and said - okay, really this issue can be solved with a Russian-speaking broadcaster, it will cost so much money. Or not, this problem can be solved differently, and the elements of this decision will still give us some side effects, " Borodyansky said. At the same time, while commenting on the words of the project's ideologists,  saying this TV channel is needed to "bring back the minds of the people" living in the occupied territories, the minister asked: "What does it mean to" bring back the minds "? How will we measure it? " "What is the task of the state? She has to think how much socioeconomic effects one dollar will bring. Americans are used to say that one dollar invested in culture gives socioeconomic effects of $20, "Borodyansky said. We will remind, in July the deputy chairman of the Office of the President Kyrylo Tymoshenko declared that they would launch Russian-language broadcaster to strengthen Ukraine's positions in the information fight. According to him, such a TV channel is needed so that Ukraine could convert the minds of Ukrainians residing in the occupied territories of Donbass and Crimea, and for the minds of Russians in the territory of the Russian Federation. President Zelensky's team wants it to be a state channel.
Liked the article?
Help us be even more cool!